Thank you for joining us!  We NEED you!  We are just getting started and we're really small, but if you will stick with us through our growing stages, I believe you will be rewarded, and we will all be better for your perseverance with us.
 
Please Edit your Profile and complete the Required Information fields, and the Additional Information fields if you would allow us to get to know you.  We really are a community and we love to know about each other.
 
All the words you enter in your profile will be searchable by other members, so make your profiles as complete as possible.
 
Be sure to upload a picture. If you don't know how, send it to
mary@ChristianGays.com
and I'll do it for you.
It is not necessary to have a picture of your face if you prefer not to put it on the internet.  We would just like something unique that represents you.  Here are some examples of other members to give you ideas.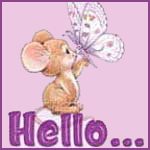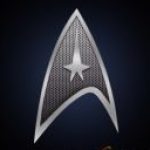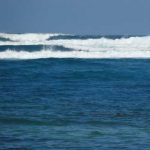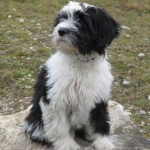 If you're not good at this kind of thing, let me know and I'll create something for you.

You are automatically subscribed to our Newsletter, and we hope you will subscribe to some of our forums.  Of course none of these are mandatory.  They are simply to get you started. 
To subscribe or unsubscribe from the Forums, Newsletters, List Serve or anything else, Login and go to My Stuff.  This is where you can change your email address, password and any other options.
If you need instructions to unsubscribe from anything, please go to  FAQ's -> Unsubscribe FAQ's.
If you have any questions, or if you're getting too much mail, don't hesitate to write to mary@ChristianGays.com and I will help you sort out what mail is coming from where, and what to do about it.  You can be a member of Christian Gays and never hear from us if that is your choice.
If you wish to connect with others, please consider joining the List Serve.  It is a group email format where you can email everyone in the group and they can respond.
You may also wish to join people in the Chat Rooms.
If you are seeking friendships or more, please post an ad in the forums on the Friend Finder and Dating Service section of the website.
If you have not done so already, please add the following email addresses to your contacts, and white-list us.
mary@ChristianGays.com

friends@christiangays.com
This will help to get our mail to you without bouncing or going into your spam folder.  Members whose mail bounces will be removed to prevent us from being black-listed, so if your email address changes, don't forget to also change it here with us.
If you have any questions, please check the FAQ's.  If there is a question that has not been addressed, write to mary@ChristianGays.com and ask me.
Again, I thank you so much for joining us.  It is my prayer that, together, we will meet the needs of those who seek answers, those who seek friends, and those who seek their soul mate.
May God be at the heart of all that transpires on Christian Gays.

Mary