August 16, 2016 at 10:47 am
#17959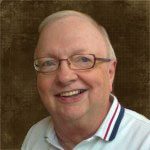 drdj
Participant
I think the posting draws something very clear for me. The words of Paul or perhaps the emphasis of Paul would be a better way of saying it differs from Christ's words. Christ is much less judgmental than is Paul.
Perhaps I have shared here that during the 1980s my family attended a Missionary Church of Canada denomination start-up. The pastor was also the Principal of the local Bible College. I found him to be much more like Christ but there was a heavy emphasis on Paul's letters. Then someone wrote a letter to the Editor of the daily newspaper in which he argued there was something wrong with the Missionary Church of Canada – he called it the Paulian Church, and thus did not qualify as a Christian Church.
Ever since, I have hesitated when talking of Paul's letters. I look at Paul's dislike for sex (although accepting it within the context of marriage), his judgment, etc. Now one thing I learned from that Pastor/Principal was that many of Paul's letters have to be read in context as they were sent to Churches that had very different cultural and circumstantial factors that led Paul to say many of the things he did but which were not intended to be generalized to all circumstances or cultures.
I was pleased that you recognized that to understand the letter to the Romans, one has to recognize the history and culture of Rome.
What it comes down to for me is that Christ's "love they neighbour/enemy" and turn the other cheek has significantly more meaning that Paul's judgment.