July 3, 2016 at 6:21 am
#16125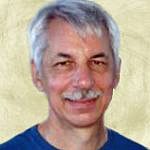 DaytonaTom
Participant
Hi Dad and group….
Replying to your "jilted Lover"  theory — there may be some evidence to support you. One guy has posted on social media that he had several hook-ups with Mateen….Also that Mateen liked Puerto Ricans, but had been upset that 2 Puerto Ricans had "used" him in a threesome, and exposed him to HIV.  I wonder if his autopsy will disclose HIV status. That could be a factor that could have set him off.  But there also have been other factoids that have emerged that indicate he was a fan of jihadists since boyhood, and at his school, cheered when news of 9-11 was announced.  He may not have been a member of any "cell" but in his mind identified with those fighting against imperialists, foreign occupiers, etc.
There is continuing discussion of whether the Orlando police functioned effectively. Victim statements contradict some details of the police version of what happened. The police claim most of the gunfire occurred in the first 15 minutes of the encounter, but some of the victims say Mateen continued shooting 30-plus minutes into the standoff, while the SWAT team was outdoors taking cover, awaiting further orders.
Eventually the Florida Dept. of Law Enforcement will issue its fact-finding report, and, I assume the FBI will do so also.  Whether the FBI report is shared with the public is uncertain.
Tom in Daytona