June 1, 2016 at 6:46 am
#15388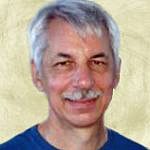 DaytonaTom
Participant
UPDATE ON 100+ GAY METHODIST CLERGY who did a mass outing of themselves in May 2016
(Tom notes: I found this state,emt on the Reconciling Ministries Network. It apparently was issued a day after the Methodist General Conference voted to form a Study Commission to handle the gay issue and report back by 2020, or sooner.)
EXCERPT:
"
As many of you know, the Bishops submitted a proposal entitled 'ÄúAn Offering for a Way Forward.'ÄĚ In that proposal they recommended that the General Conference immediately defer all votes related to 'Äúhuman sexuality'ÄĚ legislation for this GC.
This is a win because it prohibits any legislative action that would further harm LGBTQ people and threaten the cause of justice. The term 'Äúhuman sexuality'ÄĚ is the language used in the proposal. It is not the language any of us would have chosen. Nonetheless, we understand what the Bishops are addressing.
Within that proposal, the Bishops called for creation of a special commission to handle the subject of human sexuality. Questions have been asked about the make-up and people are concerned about what that commission will look like. Will there be an imbalance of power? Bishop Ough confirmed at a press conference that queer voices will be represented on the commission.
In addition, the commission's work may last until the next GC, but if it completes its work before 2020, then they will call a special conference. As the commission is doing its work, the Bishops have promised to look for ways to avoid church trials and because this comes from the FULL council of bishops, that is an unprecedented commitment.   In the past, only a few bishops committed to avoiding church trials. Some people feel like this is nothing, that nothing was accomplished yesterday, that this is nothing but a delay tactic. We realize that many of our constituents are upset and angry. But the alternatives that were quickly shaping up on the floor of GC would have led to a disastrous ending.
Therefore, we are hopeful about the prospects that this proposal offers. We also celebrate Judicial Council Decision 1318 handed down yesterday which confirms that a mandatory penalty during the 'Äújust resolution'ÄĚ process is, indeed, unconstitutional. This is a significant decision as we move forward together in Biblical Obedience, and prohibits a greater threat towards pastors who choose to be in ministry with all their parishioners equally."