May 30, 2016 at 5:45 am
#15325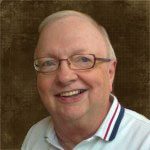 drdj
Participant
I typed a response which disappeared because it said the secure connection was cut.
Thank you for posting this reminder from Micah. I love another verse which I say to myself when I get angry but I believe it is a verse that tells you how to put into pracrtice mercy, justice, and humbleness. It happened it was used in Church yesterday too. It is Philippians 4.8
"Finally, brothers and sisters, whatever is true, whatever is noble, whatever is right, whatever is pure, whatever is lovely, whatever is admirable—if anything is excellent or praiseworthy—think about such things.