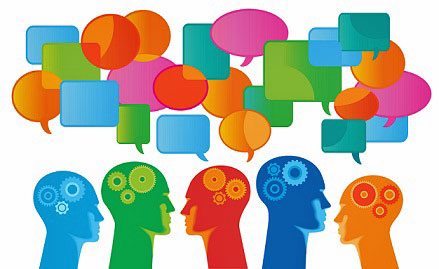 Our Social Group is where we truly are a family. This is the place to come for support or any conversation about you, your family, friends and pets, tell us a joke or share the latest news (gay or otherwise).
Join us, post an introduction, and help us get to know you and welcome you to this loving group of people.
---
For those who are, or are attracted to larger, hairier men who project an image of rugged masculinity.
---
Being LGBTIQ - Your Experience

When did you know you were "different"?
How did you deal with it?
Did you come "out" or stay "in" the closet?
Why?
Tell us your experiences and we'll tell you ours.
We all have our own stories.  Please share yours to let others know what you've gone through.  It helps to know that we're not alone.
---
If you love riding, fixing or tinkering with bikes (motorcycles or bicycles), this is the group for you.
---
Read a good book lately?  Tell us about it.
---
Subscribe to this forum to get daily inspiration from Dr. DJ.
Comment on them if you wish.
---
For members of New Church Family and those who would like to be part of their community.
---
Do you remember your dreams?  Do you keep a dream journal?  Do you attach religious significance to your dreams?  People interested in the possible religious significance of dreams might enjoy a book by John Sanford, "Dreams: God's Forgotten Language."  Anyone who has read Scripture diligently will recall many passages in which God is said to be giving a message or a prophecy through dreams.  Tell us about your dreams on this forum.
---
This Forum and the Hot Topics Chat Room are not for the faint of heart or puritans. We will be discussing difficult subjects and how they relate to Scripture and our daily lives as people of faith. These discussions will be led by Christians who may present different sides of the issues. 
We often discuss sexuality openly but with strict guidelines of using proper terminology (no gutter language), and discussion is restricted to educational purposes only - i.e. "sexually stimulating" conversation is forbidden, and as always, respect for all posts will be enforced - i.e. You may present your own beliefs. You may NOT challenge anyone else's beliefs or attempt to prove that you are right. 
This is to be a learning experience, and we may not like or agree with some of the things we will hear, but we WILL respect the person who is courageous enough to post. 
If things get uncomfortable or you would rather just chat, please go back to the Social Group Chat Room. 
Note 1: The Hot Topics Chat Room is restricted to those who are 18 years and older. 
Note 2: This is not a general chat room. When we are discussing a certain topic it is not necessary to acknowledge people when they come or go, so that we can attempt to stay on topic and keep things moving. 
Note 3: The Hot Topics Room may be used anytime, 24/7 that a Hot Topic is not scheduled, if people wish to discuss topics that may cause discomfort for those who have come into Social Group Chat to be in a "safe place", and/or who may be there just to make friends. Please just take your conversation from Social Group Chat into Hot Topics out of consideration for others. 
Disclaimer: The opinions expressed are those of the participants and may or may not reflect the views of Christian Gays.
---
A group for married men who are out to their wives, as well as for those who have been in that position and now might be able to offer support.
---
For topics of interest especially for our men.
---
Men Wanting To Meet Men Forum is on the Dating Service section of Christian Gays.
---
Seen a good movie lately?  Tell us about it.
---
Participants Wanted For Studies
If you need participants for your studies you can post the details here.
---
I hope you will subscribe to this forum, not only to post your own prayer requests but also to reply to the posts of others.  Please let them know that you have seen their post and are praying for them.
---
The Queer Ministry is a place where people can discuss how to better serve our communities, practice and extend kindness, find creativity and share ideas, pray for one another, and reconcile faith, sexuality, and gender. We do a monthly book club where we read a different queer book on faith and apply it to our waking lives with open minds and critical thinking. 
 
The Queer Ministry invites people of all walks of life and beliefs to participate. We uphold core Christian ethics which are to treat each other with love, respect, and humility, at all times, in all situations. If you have any questions or concerns, require guidance, prayer, or support, please do not hesitate to contact Mary or Sophie privately. All private conversations are treated with the utmost confidentiality. 
---
This group is about learning basic computers, how to use your browsers, upload pictures, etc.
It is also for those who might want to discuss more advanced things like networking, PHPMyAdmin, MySQL, servers and more.
Matt is our "techie guy" and he will answer your questions.
---
Do you have questions? Â We'll try to answer them. Â Would you like to share something about your faith experience? Â This is the place.
Rev Frank posts a new article every Friday.
---
For our Trans and Intersex members and their supporters to discuss items of interest to themselves and others, and to educate.
---
For all of our women to discuss things of interest to them. Â If you are trans or intersex and identify as female (with our without hormones or surgery) you are welcome in the Women Only Forums and Chat Room.
---
Women Wanting To Meet Women is on the Dating Service section of Christian Gays