Do you have an event or recurring events that you'd like listed here?  Send the details to mary@ChristianGays.com
 
RED SOX PRIDE NIGHT – Boston Gay Men's Chorus Will Sing National Anthem
If you're planning to watch the Sox game on TV, be sure to tune in early.
The National Anthem will be sung at Fenway by the Boston Gay Men's Chorus as the baseball team celebrates Pride Night.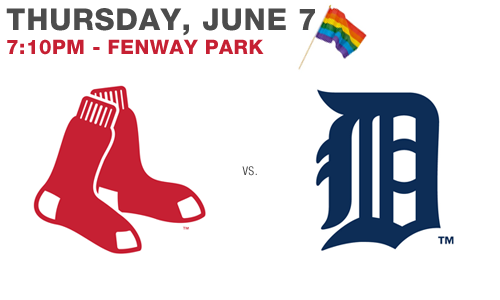 NOTE: Several Daytona New Family Church members have voiced interest in attending a home game of the Daytona Tortugas at Jackie Robinson Ballpark.
We are checking to see if the baseball club is planning any discounts this summer for church groups.