Do you have an event or recurring events that you'd like listed here?  Send the details to mary@ChristianGays.com
Love Undivided: The 2019 Q Christian Conference – Chicago, IL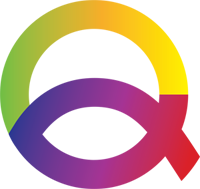 We are a diverse community with varied backgrounds, cultures, theologies and denominations, drawn together through our love of Christ and our belief that every LGBTQIA person, indeed, every person is a beloved child of God.
Our conference has changed the lives of thousands of attendees. That's why we know our love undivided can make a difference in your life, too.
Gathering and spending time in Christian fellowship with people who know some of the same challenges and share the same hopes and dreams for the church, and who bring beautiful differences and distinctions to the conversation, is like nothing else.
See what makes the Q Christian Fellowship Conference such a life changing experience. Join us for a very special 15th annual conference as we head to Chicago, IL, January 10-13 for a weekend for fellowship, community, and growth. 
See their website for more details