BLESSINGS THIS CHRISTMAS AND ALWAYS
To my dear Christian Gays Family,
May you be blessed this Christmas season with a renewed vision of all that Jesus Christ has done for us.  Let us always remember that Jesus is the Reason for the Season.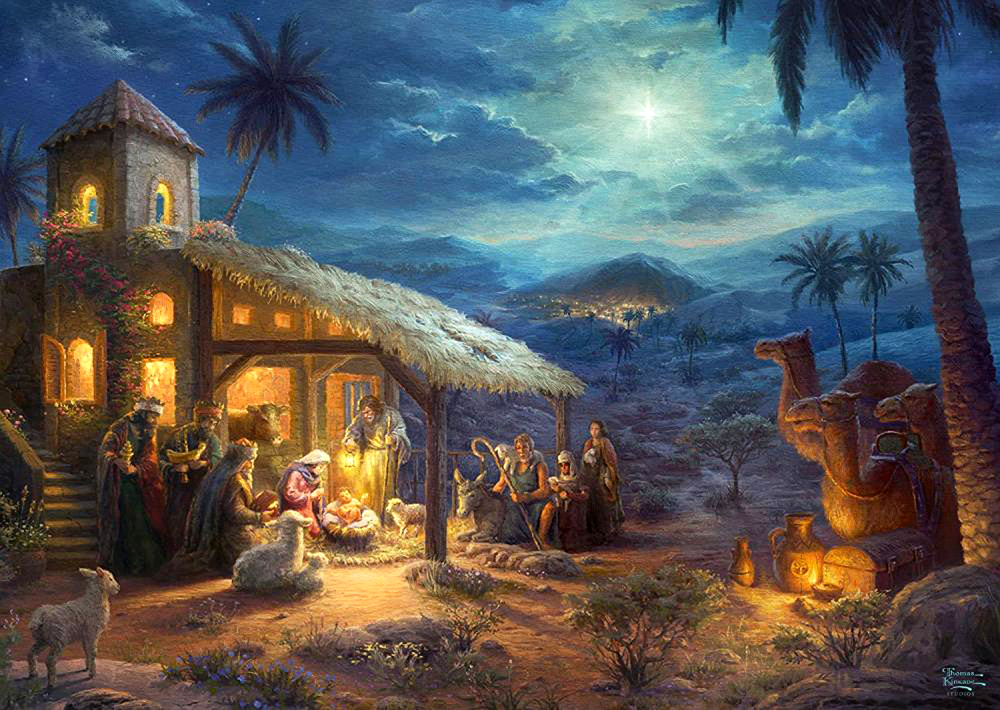 May we always express our love for God through kindness to others.  Something as easy as a smile in passing can uplift a person who really needs it, or perhaps a phone call to an old friend, to let them know you are thinking of them.  Keep some granola bars in your glove compartment for that homeless person who possibly needs your kindness more than anyone, but if you don't have a granola bar, at least make eye contact to let them know that you see them.  They are not invisible.
During these days of Covid our lives have been changed.  I pray you are successfully navigating these changes, and that some good may come from our hardships.  
I extend my heartfelt thanks to our overworked first responders and all who work in the hospitals and in health care, and to all the volunteers.
To those of you who have chosen not to be vaccinated, I would ask you to give the world your very best Christmas present, by getting vaccinated.
Vaccines have allowed us to conquer smallpox, polio, tetanus, flu, hepatitis A and B, measles, mumps, whooping cough, chickenpox and diptheria.  You have probably had these vaccines, and your children have probably had them.  This vaccine is no different.  Please avail yourself of this free gift.
This issue is not about personal freedom or government control.  It is about Community Compassion and The Greater Good.  As Christians, surely this is a higher calling than thinking only of one's self.

Jesus was all about caring for others.  Well getting vaccinated is not only about protection for yourself.  More importantly, it is about protecting those of us who are old and have health issues.  It is about protecting people like my daughter, Erin, who is immunocompromised. 
I pray that your heart will encompass those of us who need to be protected, and that you will give this great gift to others by getting vaccinated.
Thank you for allowing me to share these thoughts with you.
God bless you now and always.
Merry Christmas
Please stay safe!
Mary