Hi ,
Once again I want to express my gratitude to those of you who support Christian Gays with your prayers, your time, your contributions to the Blogs, List Serve and Forums, your time spent in the Chat Rooms, and of course, financially.  Please don't ever think for a moment that I am not grateful every day for your continued faithfulness.  I appreciate you so much!  Thank you!
Here is the latest from Christian Gays.
RESOURCES SECTION
The software I was using for the Resources Section has become obsolete, meaning that I am having to rebuild that whole section of the website.  All of the articles are still there, but the links are missing.  This means that if you click on a link, you will probably get a "Page Not Found", but if you do a search using a keyword, you will find it.
I had asked Alex if he could manipulate the database to fix everything "en masse", but he was not able to do it, so I am having to create all new articles from the old ones and put them in a new place on the website.  I have completed 33.  There are 265 more to go.  In the meantime, I apologize for this inconvenience.  Just remember that the articles can be found by doing a search using a keyword.
Gender Definitions - was originally on the Intersex Section of the website, but I have now added it to the Resources Section as well, since I think these terms are important for everyone to know.
I have just added AFAB (Assigned Female At Birth), and I continue to add as I come across new words and acronyms.  If you have any to add, please let me know.
For the benefit of our Queer Family, and to educate those who might not know, please do a quick scan of the Gender Definitions to familiarize yourself.
TIPS ON USING THE WEBSITE
I am preparing a bunch of emails for new members that will give one small tip in each one, of how the website is laid out - i.e. why two menus, how to make connections with other members, etc
When new members register, they will first get a "Welcome Email" with a few basics, like completing profile, uploading picture, and then every few days they will get an email with a new tip.
I will be sending them out to all of you as well, and I'd like to get some input as to how often you would like to receive them.  I'm thinking one email every second or third day.  Is that too often?  Perhaps one a week?  I estimate that there will be about 20 emails/tips altogether.  Please let me know how often you would like to receive them, and I'll go with whatever the majority wants.
On the first one I will put an "unsubscribe" link at the top and bottom so it's easy for you to opt out.  Then subsequent emails will just have the "unsubscribe" link at the bottom.
PROFILES
A couple of weeks ago I sent out an email to a member as follows:
Last night I heard that you might be looking for a partner.  I don't know if this is a God-thing or not, but someone who has been a member for many years, just contacted me tonight and said

<<Now just find me someone I can live out my twilight years with!>>

Both of these men have been members of CG for several years.  Why have they not found each other?
I can tell you that one had a picture but no location, or indeed any other information about himself.  The other had some information, but no picture.  Neither had posted an ad in "Men Seeking Men".
Christian Gays is a community.  YES, we have had many couples meet here, fall in love, and they are now happily married or in committed relationships.  BUT we are more than just for finding your soul mate.  We are also for giving and receiving friendship and support to anyone who will allow us to get to know them.

Please fill in your profile.  Please upload a picture.   If you don't know how, send it to mary@ChristianGays.com and I'll upload it for you.  If you don't want us to see your face, send me an email with your interests, and we'll create something else that will work.
If you fill in nothing else, please put in your location and age!!!!  The default DOB is Jan 1, 1970 so everyone appears to be 48 yo until they actually put in the correct DOB.  Your Date of Birth does NOT show on your profile, only your age.
COMPLIMENTS
Compliments are an easy way to make an introduction to someone.  They are little smilies with short sayings.  You can add your own message if you wish, but it's not necessary.  Just select someone's profile and send them a Compliment as a way of simply saying "hi". 
NEW TRANS VIDEOS
For those who have been following Jamie's transition, he has now had bottom surgery.  You can see his new videos at https://trans.christiangays.com/f2m-videos/

NEW RESOURCE LINK
Metoidioplasty – This is the surgery that Jamie had, and I had to admit that I didn't know anything about it, so I did some research and found a good website with excellent information. 
There are four basic types of metoidioplasty procedures:  Simple release, Full metoidioplasty, Ring metoidioplasty, Centurion metoidioplasty. 
Find the link, along with other excellent resources at https://trans.christiangays.com/resource-links/
NEW INTERSEX VIDEO
Secret Intersex - 48 minutes - It is the last one on the Intersex Video Teaching Series page at https://intersex.christiangays.com/intersex-video-teaching-series/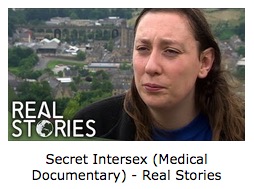 BOOK OF THE MONTH
Rescuing Jesus by Deborah Jian Lee

One of our newer members, Sophie (cherryblossom), is starting a Queer Ministry in Vancouver, BC, Canada.  Part of the ministry will be to discuss a book of the month.  She has been kind enough to post in the brand new "Queer Ministry" Forums.
This topic is dedicated to studying, making observations, and adding quotes that stuck out to you in this month's book: Rescuing Jesus by Deborah Jian Lee.
As I am starting to dig into the book and ask more questions about faith and my relationship with a faithful community, I mostly find myself uncomfortable with "mainstream" Christianity being more about evangelizing to the "unsaved", inerrancy of the bible, and a lot of white washing/cherry picking.  Likely because it's language and attitudes are incompatible with most people and the harsh realities of navigating through trials.
On page 23, I found this illuminating and very honest passage:
"In the tradition of white evangelicalism, our Bible studies and quest speakers focused primarily on teaching lessons about praying and reading the Bible more, converting others to Christianity or fighting personal sin such as gossip or sexual thoughts.
Minority students assimilated to white theology, which focused on personal piety and conversion: white worship styles, including contemporary Christian rock (think syrupy ballads set to rhythmic guitar and drums); and white evangelical culture, which bought into the capitalistic framework of conferences, merchandising, books, T-Shirts, and trendy bracelets, InterVarsity sermons and Bibles studies ignored traditions such as black theology and liberation theology, both of which had sprung out of the belief that the gospel calls Christians to dismantle oppressive social structures."
Does this passage resonate with you?  Would you disagree with their discription of white evangelism?  Thoughts. --------------------------------
Remember to login first, then click on the link below.
Topic Url: https://christiangays.com/forums/topic/book-of-the-month-rescuing-jesus-deborah-jian-lee/
Author: cherryblossom
I hope you will Subscribe to this forum and post your thoughts. 
BLOGS
A Time for Reflection by Julie Barthels
The holidays came. And then they went. With barely a notice on my part. After enjoying a pre-Christmas celebration with my cousins, my tribe as I call them, I fell ill to a horrible stomach bug, followed by skin boils, followed by a head and chest cold. It definitely reminded me of Job. But this was not a plague from God. It was the normal consequence of taking the cancer drug I take, a compromised immune system. It challenges my normal sense of gratitude. But, I do remind myself that the latest research shows this drug is tied to better outcomes for breast cancer patients.
So, what is the upside of this period of illness beyond getting to stay alive? It gave me a chance to slow down, and as my head cleared from the fevers, I began to reflect. One of the things I reflected on was one of my recent reads, Promise Me, Dad by Joe Biden.
Read more at https://blog.christiangays.com/a-time-for-reflection/
Why We March by Julie Barthels
Yesterday was a day to be inspired. Brandi, Brie, and I, along with buddies Lisa and Ashley joined approximately 1,500 of our closest friends to walk the streets of Rockford at the Second Annual Women's March. The sun was warm, but the energy of the crowd sizzled. Chants were heard all along the route of the march. "What do we want?" shouted one marcher. "Justice!" shouted the crowd. "When do we want it?" "Now!" came the emphatic response. There were young families with children in strollers and wagons. There were older people, including one woman who carried a sign that said, "Now You've Pissed Off Grandma!" It was a day to be together, to feel like we are not alone in our worries for this country, and to feel like we have the power to make a difference.
It was also a day for reflection.  Read more .. https://blog.christiangays.com/why-we-march/
Healed to Heal by Rev Scott Williamson (monkie)
After coming out as a gay man I left church, or maybe a more accurate wording would be church left me. For about a decade I was angry with God's people who shamed and shunned me. I wanted little to nothing to do with church. At the time I was living in a rural community, feeling isolated and alone. I thought there was no one else like me, a person of faith and a person who happened to be attracted to people of the same gender.
But I was still hungry for Christian community so I turned on my computer and typed into a search engine the words "Christian" and "Gay" and discovered christiangays.com. After some tentative exploring I started to engage people in this community and discovered I was not alone. The site helped me realize that there were even churches that would accept me with open arms.
Read more at https://blog.christiangays.com/healed-to-heal/
FINALLY
I continue to make changes to the website all the time, and often I don't realize when I've broken something.  I just found out tonight that the "Compliments" weren't working as I was preparing this Newsletter.  Please, please, please, if you find something broken, let me know.
Once again, I appreciate you!  I am so glad that you are part of MY family!  Thank you for all you do for me.
God bless,
Mary